Lake Tahoe Vacation Rentals
Welcome to Lake Tahoe. Scroll down this page to find your favorite travel destination in Lake Tahoe and browse our extensve inventory of accommodations in Lake Tahoe. Leisure travelers planning their family vacations can get offers directly from owners of Lake Tahoe vacation homes or houses in Lake Tahoe. Sometimes these single rental units are referred to as Lake Tahoe cabins or Lake Tahoe villas. Other popular lodging options include vacation rentals in Lake Tahoe, Lake Tahoe apartments and condos in Lake Tahoe. For business travelers we offer several convenient hotels in Lake Tahoe or small boutique hotels in Lake Tahoe area, many with the ability to book online. If you are planning a romantic getaway in Lake Tahoe, we highy recommend our unique inventory of bed and breakfasts in Lake Tahoe. B&Bs can also referred as small country inns in Lake Tahoe.

Finding the perfect vacation rental property can be very time consuming. Unlike many other sites out there that demand travelers (like you) to invest countless hours browsing though each vacation rental listing, at Rentalo.com we make it easy for travelers to find best Lake Tahoe vacation rentals using our free inquiry service or Lake Tahoe lodging locator service. Save time searching for Lake Tahoe rental vacations and Lake Tahoe accommodations! Simply click the "Inquire Now" button, complete a short inquiry form, and within minutes you will start receiving multiple offers from Lake Tahoe vacation home rentals owners as well as from Lake Tahoe resorts, Lake Tahoe cabin rentals, and Lake Tahoe vacation homes.

Let Rentalo help you find the perfect place to stay for your next family vacation in Nevada area. Our engine will match your specific inquiry criteria with each Lake Tahoe vacation rental listing, Lake Tahoe vacation house or Lake Tahoe villa in our Lake Tahoe rental vacations inventory. Finding Lake Tahoe vacation rentals by owner is easy with our free inquiry service. However, you can also browse our inventory of Lake Tahoe accommodation listings (as listed below) or use the SmartSearch tool to narrow down your search for Lake Tahoe lodging in Nevada.
Popular
Searches
in Lake Tahoe
Enter your travel dates and number of people traveling (sleeps) and use one of the following search options:
Inquire on ALL Vacation Rentals in Lake Tahoe. Click "Inquire Now" (Fastest Option - Receive the most Offers)
Inquire on Selected Vacation Rentals in Lake Tahoe. Click "Check to inquire", then click "Inquire Now" (Time-Saving Option - Receive Offers from Selected Properties)
Inquire only on a Specific Lake Tahoe Vacation Rental (Take the time to review each property - Receive an offer on the Property you like)
Nestled in lake tahoe's beautiful south shore, this newly remodeled 4 bedroom, 2 bath vacation home has all the luxuries to ensure your perfect vacation getaway. If it is fun and excitement you are lo ...
Read Full Description
Hi speed wireless internet, just painted and carpeted entire cabin may, 2018. Installed a new 32 jet 2 hydromassage jets may, 2018. ruby way is newly furnished with 2 full size couches, one with duel ...
Read Full Description
Welcome to our large, south lake tahoe vacation home with panoramic views from almost every room!... I bought my private vacation paradise for the view..view..view... all 3 levels have a great view... ...
Read Full Description
This beautiful, spacious,(1500sq.ft.) newly remodeled 3 bedroom, 2 full bath swiss chalet cabin has a large livingroom with rock fireplace, large loft with beautiful panaramic view window, and large k ...
Read Full Description
Do not bother looking any more. This sweetheart of a deal has everything you need. plus as a long-time local, i am well connected and can help you with all you are reservations and arrangements includ ...
Read Full Description
This lake tahoe ski resort has 3 bedrooms, and 2 full bathrooms, and one half-bath. With the 2 king sized-beds, they 2 twin beds and the 1 queen-sized sleeper, you can comfortably sleep up to 8 people ...
Read Full Description
This luxurious 750+ square foot lake tahoe vacation rental is a 1-bedroom villa that is part of one of the top properties in all of lake tahoe. And it has one of the most requested views in the entire ...
Read Full Description
This is an almost new 2300 square foot, two-story, four bedroom home. Four blocks from heavenly valley ca. base lodge. beat the ski traffic... walk to slopes if heavenly traffic is at a standstill. le ...
Read Full Description
1175 wildwood ave is 3 story 5,000 sq/ft +/- luxury duplex with 4 bedrooms and 4 bathrooms each unit. Sound proofing between units gives this structure a added benefit to planning your vacation. each ...
Read Full Description
Elegant and inviting two-story dutch colonial cottage with 3 spacious bedrooms, 2 1/2 bathrooms offering absolute warmth and luxury throughout. Located in a quiet corner lot, away from the noisy hwy 5 ...
Read Full Description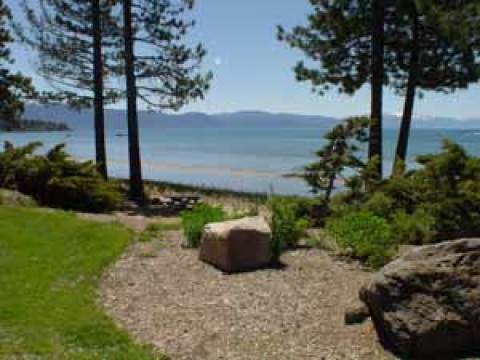 Treat your family and friends to their best vacation ever! our warm and cozy old tahoe style home is waiting for you. This three bedroom, three bath, sunroom, and office house is the perfect alpine re ...
Read Full Description
For skiing, family getaways and tranquil retreats, this custom newer home has a wooded setting and filtered views of lake tahoe, and is located near the base of heavenly valley, the lake, and the casi ...
Read Full Description
this large 2000 square foot two bedroom home is in beautiful montgomery estates. It sleeps six most comfortably and it backs directly to the forest. it is situated in a nice quiet neighborhood, and o ...
Read Full Description