Warwick Bed and Breakfasts
Finding a Warwick bed and breakfast can be very time consuming. There are many sites showing partial inventory of Warwick bed and breakfasts in England, Warwick motels, as well as Warwick lodges and Warwick guest houses. At Rentalo.com, we can help you save time in your search for Warwick bed & breakfasts by using our free Warwick bed and breakfast locator service. To get find the best Warwick motel, Warwick lodge, or Warwick guest house in England, simply click the "Inquire Now" button, complete a simple inquiry form, and start receiving multiple offers from Warwick b&b and Warwick bed & breakfast owners within minutes. Save time! Let us help you find the ideal lodging option for your romantic getaways or honeymoon in England.
Enter your travel dates and number of people traveling (sleeps) and use one of the following search options:
Inquire on ALL Bed and Breakfasts in Warwick. Click "Inquire Now" (Fastest Option - Receive the most Offers)
Inquire on Selected Bed and Breakfasts in Warwick. Click "Check to inquire", then click "Inquire Now" (Time-Saving Option - Receive Offers from Selected Properties)
Inquire only on a Specific Warwick Bed and Breakfast (Take the time to review each property - Receive an offer on the Property you like)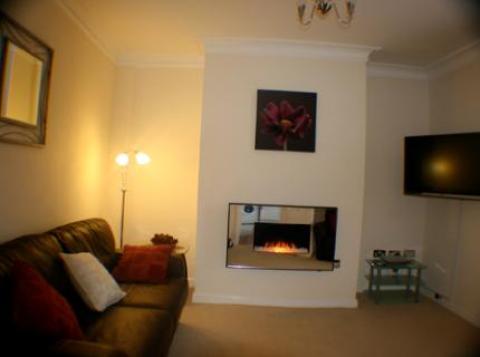 A superior, spacious first floor apartment situated in the heart of warwick town centre that has been fully refurbished to a high standard suitable for both business and pleasure. This apartment is id ...
Read Full Description