Narragansett Vacation Rentals
Welcome to Narragansett. Scroll down this page to find your favorite travel destination in Narragansett and browse our extensve inventory of accommodations in Narragansett. Leisure travelers planning their family vacations can get offers directly from owners of Narragansett vacation homes or houses in Narragansett. Sometimes these single rental units are referred to as Narragansett cabins or Narragansett villas. Other popular lodging options include vacation rentals in Narragansett, Narragansett apartments and condos in Narragansett. For business travelers we offer several convenient hotels in Narragansett or small boutique hotels in Narragansett area, many with the ability to book online. If you are planning a romantic getaway in Narragansett, we highy recommend our unique inventory of bed and breakfasts in Narragansett. B&Bs can also referred as small country inns in Narragansett.

Finding the perfect vacation rental property can be very time consuming. Unlike many other sites out there that demand travelers (like you) to invest countless hours browsing though each vacation rental listing, at Rentalo.com we make it easy for travelers to find best Narragansett vacation rentals using our free inquiry service or Narragansett lodging locator service. Save time searching for Narragansett rental vacations and Narragansett accommodations! Simply click the "Inquire Now" button, complete a short inquiry form, and within minutes you will start receiving multiple offers from Narragansett vacation home rentals owners as well as from Narragansett resorts, Narragansett cabin rentals, and Narragansett vacation homes.

Let Rentalo help you find the perfect place to stay for your next family vacation in Rhode Island area. Our engine will match your specific inquiry criteria with each Narragansett vacation rental listing, Narragansett vacation house or Narragansett villa in our Narragansett rental vacations inventory. Finding Narragansett vacation rentals by owner is easy with our free inquiry service. However, you can also browse our inventory of Narragansett accommodation listings (as listed below) or use the SmartSearch tool to narrow down your search for Narragansett lodging in Rhode Island.
Enter your travel dates and number of people traveling (sleeps) and use one of the following search options:
Inquire on ALL Vacation Rentals in Narragansett. Click "Inquire Now" (Fastest Option - Receive the most Offers)
Inquire on Selected Vacation Rentals in Narragansett. Click "Check to inquire", then click "Inquire Now" (Time-Saving Option - Receive Offers from Selected Properties)
Inquire only on a Specific Narragansett Vacation Rental (Take the time to review each property - Receive an offer on the Property you like)
Charlestown beach-pond, a family friendly vacation oriented beach town, ck in 4pm ck out 9am, walk to clean public life guarded ocean beach, about 15 minutes, 2-3 minutes by car. Free access & use ...
Read Full Description
Waterfront cottage on narragansett bay: sleeps 4 comfortably. Queen bed,full size pull sofa,loft bed. from large deck step into salt water: swim,kayak,boat,fish,clam/quahog.( use of rakes and baskets ...
Read Full Description
A 1-family, 3 bedroom home that is fully applianced which includes a washer and dryer. The home also has an attached deck and sits on a double lot for ample parking. it is located right up the street ...
Read Full Description
The house rents saturday to saturday for $1500 per week. I just renovated the house to include all new beds (a queen in the larger bedroom and 2 twins in the other bedroom) and a new full size sleeper ...
Read Full Description
Conveniently located, 2 story home! being remodeled for the upcoming season of fun! we are adding two huge bedrooms and a full bath upstairs. All new carpet and a beautiful tile floor in the kitchen, ...
Read Full Description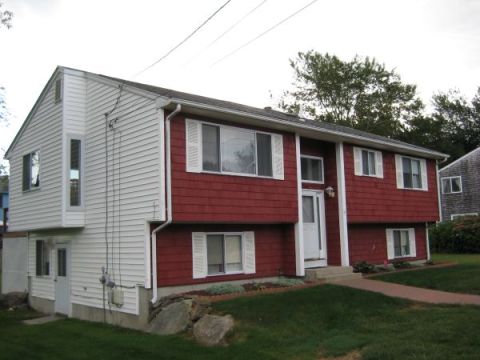 I have a few properties 4 bed, on 35 treasure rd, narragansett sleeps 8.. Avail those days can do for $2100 11 joy lane narragansett sleeps 10, 5 beds for $2300 27 lilly lane narragansett, 5 beds $240 ...
Read Full Description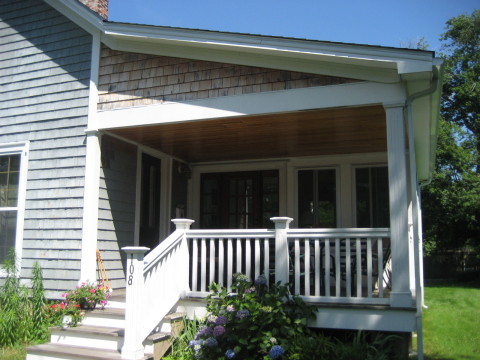 Thank you for your inquiry. 108 caswell street in narragansett, ri is rented for the month of june.... ...
Read Full Description
The lighthouse inn is located in narragansett, r.i., in the authentic new england fishing village of galilee, r.i. The hotel is across the street from the block island ferry and point judith. area bea ...
Read Full Description
the village inn resort and hotel is a
 62 room facility conveniently located
 amid the charm and scenic beauty of
 narragansetts famous ocean drive. The
 village inn i ...
Read Full Description
we are located on the famous and scenic
 ocean road in narragansett rhode island. Relax in one
 of our cozy guest rooms with separate sitting areas
 step out onto your own pri ...
Read Full Description
Waterfront beach house in private bonnet shores located in narragansett, ri - last rental week of year available august 25-sep 1,... ...
Read Full Description
Hi kathy, unfortunately our property canít accommodate more than 7 people but the rate would be $2098.... ...
Read Full Description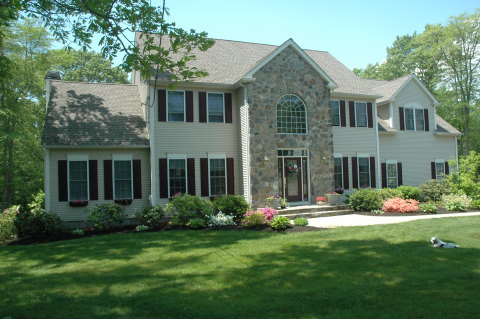 Hi kathy, we have 6-7 bedrooms, inground heated pool, pool table, weight room. A delicious breakfast is served in the morning. looking forward to hearing from you... ...
Read Full Description